As of 3rd September, we have received notification from our flu vaccination suppliers that due to road freight challenges, all flu vaccination deliveries are delayed
Until we receive notification of new delivery dates we are not booking anymore flu appointments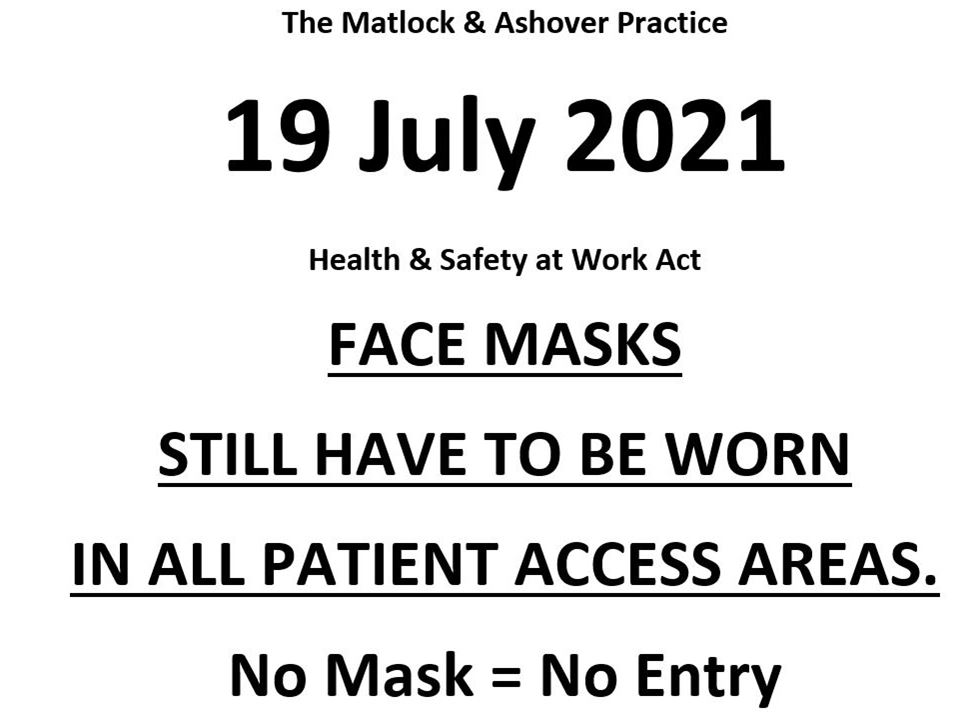 Data Sharing
The data held in your GP medical records is shared with other healthcare professionals for the purposes of your individual care. It is also shared with other organisations to support health and care planning and research.
If you do not want your personally identifiable patient data to be shared outside of your GP practice for purposes except your own care, you can register an opt-out with your GP practice. This is known as a Type 1 Opt-out.
Should you wish to opt out, please complete this form and return to the Practice
Welcome to Matlock and Ashover Practice
We are confident that our website will provide clear and concise help and give our patients the information they require in an easy and convenient format.
It has been designed with the patient's needs at the forefront of everything, from checking surgery times to letting us know what you think of us.
Our dedicated team are here to treat those minor and acute medical conditions that occur as well as providing specialist management of long-term conditions and clinics covering a wide range of healthcare issues.
The technology also means you can now do a lot of things from the comfort of your home such as order a repeat prescription or cancel an appointment.
Keep up to date with the latest practice news
Newsletter
To receive future editions of the newsletter straight to your inbox sign up below.