Covid-19 Update
For any other vaccine queries please refer to https://joinedupcarederbyshire.co.uk/public-info-covid-19/covid-19-vaccine.
From 17 May 2021, people in England who have been fully vaccinated against COVID-19 can demonstrate their vaccination status for international travel. A full course is currently two doses of any approved vaccine. Vaccine status will be available from:
It may take more than a week for your identity to be checked and verified so you can use these services.
If you cannot access these online services, and you have had two vaccines, you can request a paper letter from the NHS by calling 119. Only call 119 if you had your second dose more than five working days ago. It may take seven working days for the letter to arrive.
This practice is not able to provide you with a letter that shows your COVID-19 vaccination status.
When you're planning your travel, check the latest information on demonstrating your COVID-19 status when travelling abroad on the gov.uk website. Make sure there is time to get proof of your vaccination status before you leave.
The NHS COVID-19 Vaccine Programme
We are pleased to inform you that the covid-19 vaccination programme is well on the way in the Derbyshire Dales.
We are now able to vaccinate patients at the practice using the AstraZeneca vaccine with patients also having the option to be vaccinated at other local sites.
You will be contacted by the either the NHS or the practice when it is your turn to receive the vaccine and we will try to keep you updated here.
You will also need two vaccinations.
The only people who can "request" a vaccine currently are those in cohorts 1 - 4 who should have already been vaccinated. We are currently working through cohorts 5 (65 - 69yr olds) and 6 (16 - 65 at risk population). They will all be invited by their GP practice for vaccination at a local site (Newholme, St Oswalds or their GP Practice) as soon as we are able to, but we are dependant on the vaccine supplies we are given as to how fast we can get through those groups (we have no control over the vaccine we get each week).
Seperately, letters are now going out from the national system (which does not link to local GP sites) inviting cohort 7 (60 - 64) and shortly cohort 8 (55 - 59) for vaccination. As a result anyone in cohorts 5 and 6 can contact the national booking service even if they haven't received a letter and they will be able to book an appointment at the sadly there is no crossover between the two systems in terms of booking appointments (not our choice but the system we are having to work with) so GP practices do not know who has or has not received a national letter.
Additional information relating to the practice can be found at the practice facebook link on the home page.
To assist in the demands that Covid-19 is placing on the NHS, we are operating telephone and video consultations with the GP's. These can be booked daily.
The practice also operates online consult; click on the image opposite access the system.
It is available 24/7 so you can submit your request for medical advice and information from the practice on a day or time that suits you rather than waiting for the phone lines to open.
The practice nurses are continuing to see patients for blood tests, injections, smears, ECG' amongst other things. For all clinical appointments the staff will be wearing protective clothing and in light of recent government guidance, all patients will be required to wear their own face-covering when attending an appointment at the surgery. Thank you for your continued support' ​
There are no walk-in consultations. If you require medical attention from a GP please telephone:
Imperial Road - 01629 583465
Ashover - 01246 590711
Please don't feel you need to put your health on hold, we are open and we are here to help.
Derbyshire General Practice response to COVID-19 Pandemic.pdf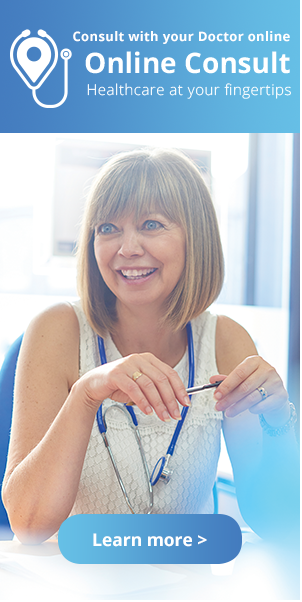 Coronavirus Guidance
If you or someone you live with HAS coronavirus symptoms (new continuous cough OR fever OR loss of/ change in smell or taste).
Stay at home.
If your symptoms worsen or you feel that you cannot manage at home, please refer to the NHS111 online coronavirus service. If you can't get help online, call 111.
Please do not go to your GP practice, community pharmacy, dental practice or optician. If you, or people you live, with DON'T HAVE coronavirus symptoms and you think you need primary care help and advice, don't delay:
General Practice
GP practices are there to help you get the care and advice you need.
To protect you from coronavirus, your GP practice will try to help you remotely as much as possible: Contact the practice, either online, by an app or by phone to be assessed.
Find out more here: https://www.nhs.uk/health-at-home/
You will be assessed and as far as possible you will receive advice or care via a video consultation, or over the phone.
If a face-to-face appointment is necessary, you will be advised on what to do. GP practices have measures in place to minimise any risk from coronavirus.
Please do not enter the practice unless you've been advised to. This will ensure they can continue to provide essential care safely.