The NHS COVID-19 Vaccine Programme
We are pleased to inform you that planning for the covid-19 vaccine is well on the way in the Derbyshire Dales. Care home residents and staff will receive their vaccine soon, followed closely by those over 80.
To start with it will not be at the practice but at another site and will gradually role out to more people and different sites over the next few weeks and months. Those not able to travel to the vaccine site (hub) will get vaccinated once we are able to move the vaccine around more easily.
The first vaccine from Pfizer is quite hard to transport, as you know.
You will be contacted by the NHS when it is your turn to receive the vaccine and we will try to keep you updated here.
You will also need two vaccinations.
Please note we do not have any control as to who gets which vaccination and when as all this is being managed by the NHS.
To assist in the demands that Covid-19 is placing on the NHS, we are operating telephone and video consultations with the GP's. These can be booked daily.
The practice also operates online consult; click on the image opposite access the system.
It is available 24/7 so you can submit your request for medical advice and information from the practice on a day or time that suits you rather than waiting for the phone lines to open.
The practice nurses are continuing to see patients for blood tests, injections, smears, ECG' amongst other things. For all clinical appointments the staff will be wearing protective clothing and in light of recent government guidance, all patients will be required to wear their own face-covering when attending an appointment at the surgery. Thank you for your continued support' ​
There are no walk-in consultations. If you require medical attention from a GP please telephone:
Imperial Road - 01629 583465
Ashover - 01246 590711
Please don't feel you need to put your health on hold, we are open and we are here to help.
Derbyshire General Practice response to COVID-19 Pandemic.pdf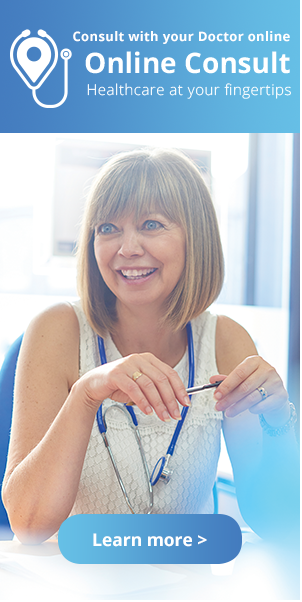 Coronavirus Guidance
If you or someone you live with HAS coronavirus symptoms (new continuous cough OR fever OR loss of/ change in smell or taste).
Stay at home.
If your symptoms worsen or you feel that you cannot manage at home, please refer to the NHS111 online coronavirus service. If you can't get help online, call 111.
Please do not go to your GP practice, community pharmacy, dental practice or optician. If you, or people you live, with DON'T HAVE coronavirus symptoms and you think you need primary care help and advice, don't delay:
General Practice
GP practices are there to help you get the care and advice you need.
To protect you from coronavirus, your GP practice will try to help you remotely as much as possible: Contact the practice, either online, by an app or by phone to be assessed.
Find out more here: https://www.nhs.uk/health-at-home/
You will be assessed and as far as possible you will receive advice or care via a video consultation, or over the phone.
If a face-to-face appointment is necessary, you will be advised on what to do. GP practices have measures in place to minimise any risk from coronavirus.
Please do not enter the practice unless you've been advised to. This will ensure they can continue to provide essential care safely.