Health and Wellbeing Zone
The practice is delighted to see the arrival of a Health and Wellbeing Zone provided by Derbyshire County Council which we hope will improve access to information relating to council run services.
The Practice has Health and Wellbeing workers at the practice twice a week. If anyone is interested in accessing the services offered please speak to reception.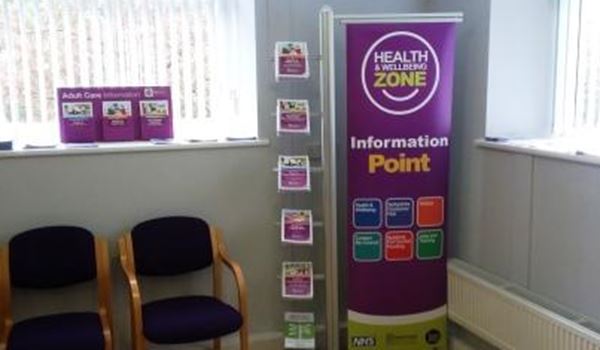 Advocacy Services
What is advocacy?
Advocacy is about standing with someone and encouraging and supporting them to know what they want in their lives and what they want to say and to have that want voiced. Many people have family representatives but on occasions a patient may need someone independent to stand in their corner. That is what an advocate does.
Should you need to access the advocacy service then please contact Peaks and Dales Advocacy by telephoning 01298 79539 or by e mail padaf@btconnect.com
You can also click on the link below to access the website for further information:
http://www.peaksanddalesadvocacy.org.uk/.
Local NHS and Community Services
Whitworth Urgent Treatment Centre
Newholme Hospital
Baslow Road
Bakewell
Derbyshire
DE45 1AD
If you need to contact Social Services in Derbyshire, please use Call Derbyshire on 0845 605 8058 – 8am to 8pm Monday to Friday and 9.30am to 4pm Saturdays