Carol singing
We are delighted that children from Stretton Handley School will be performing a carol service outside Ashover Medical Centre on Wednesday 20th December 2023 between 9.30 and 10.00.
Everyone is welcome to come and hear the children sing.
In the new year we shall also be working with the school to design a new practice logo which we will use on our policies and letterheads.
29.11.2023
A message this Remembrance Day
We're proud to be a Veteran Friendly Accredited GP practice and to support our veteran community this Remembrance Day.
We know that this Remembrance Day is likely to be particularly challenging for the many veterans in our community and we want you to know that we are trained and committed to effectively identifying and supporting your health needs.
As a Veteran Friendly Accredited practice, our team:
recognises the importance of identifying veteran patients within our community

understands the unique health needs that veterans may have

strives to provide veterans with the very best care and support

knows about the specialist veteran healthcare services that exist

undertakes regular training and development to ensure we're able to deliver the very best care to veterans in our community and meet the health commitments of the Armed Forces Covenant
If you're a veteran patient, please do let us know that you have served so that we can make sure you receive the most appropriate and best care, if and when you ever need it.
You can learn more about the accreditation and how it supports veteran patients, here: rcgp.org.uk/veterans
11.11.2023
Full access to your medical records
Dear patients,
From the 1st November we are required to give you full access to your medical record. There are lots of benefits to this, including being able to see your test results and medication that has been issued.
However, there are certain situations where having full access to your record could cause problems. Two example situations:
- if anyone else has access to your mobile phone or computer (even without your permission), they will be able to see your full medical record, including information about your sexual health and medication. There are certain situations where this could make you feel unsafe, including people who are suffering from domestic abuse.
- there may be situations where you could see test results before you have spoken to your GP about this. This can be useful, but may cause worry and stress if the result hints at something like cancer. We try to discuss these results with you as soon as possible so that we can give you the best advice and support.
If you have any concerns at all about viewing your record, we want you to know that you can telephone the practice or visit reception at any time and request that your online access be switched off. We are able to switch this on and off quickly, so if your circumstances change in the future this can always be reversed.
22.10.2023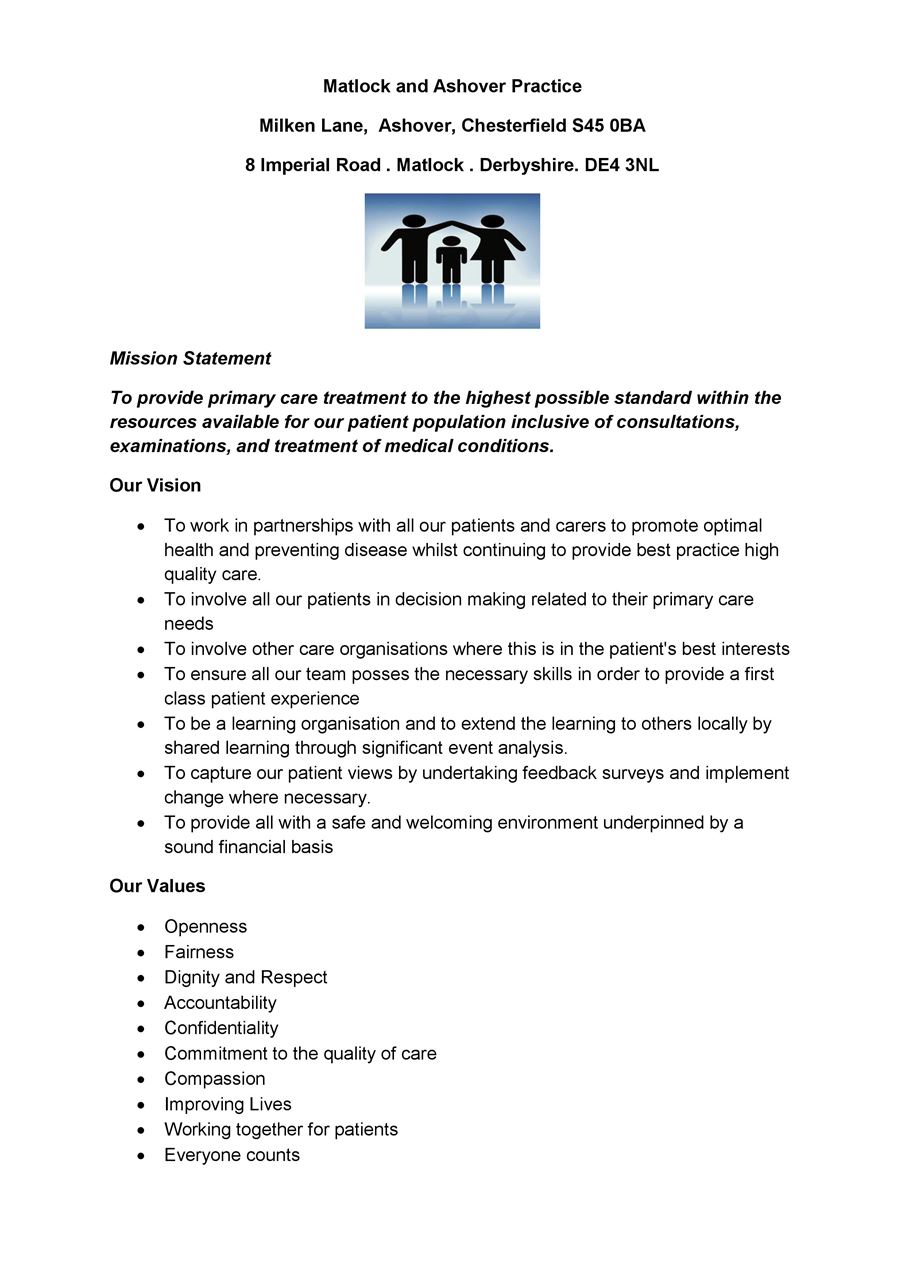 Armed Forces veteran friendly accredited GP practice
We are now an Armed Forces veteran friendly accredited GP practice.
This means that, as part of the health commitments of the Armed Forces Covenant, we have a dedicated clinician who has a specialist knowledge of military related health conditions and veteran specific health services. This is important in helping ex-forces to get the best care and treatment.
If you are ex-forces, please let your GP know to help ensure you are getting the best possible care.
To find out more, please visit https://www.armedforcescovenant.gov.uk/support-and-advice/veterans/
Friends and Family Results
Data Security Certification
This organisation has completed a c and Protection Toolkit self-assessment to demonstrate it is practising good data security and that personal information is handled correctly.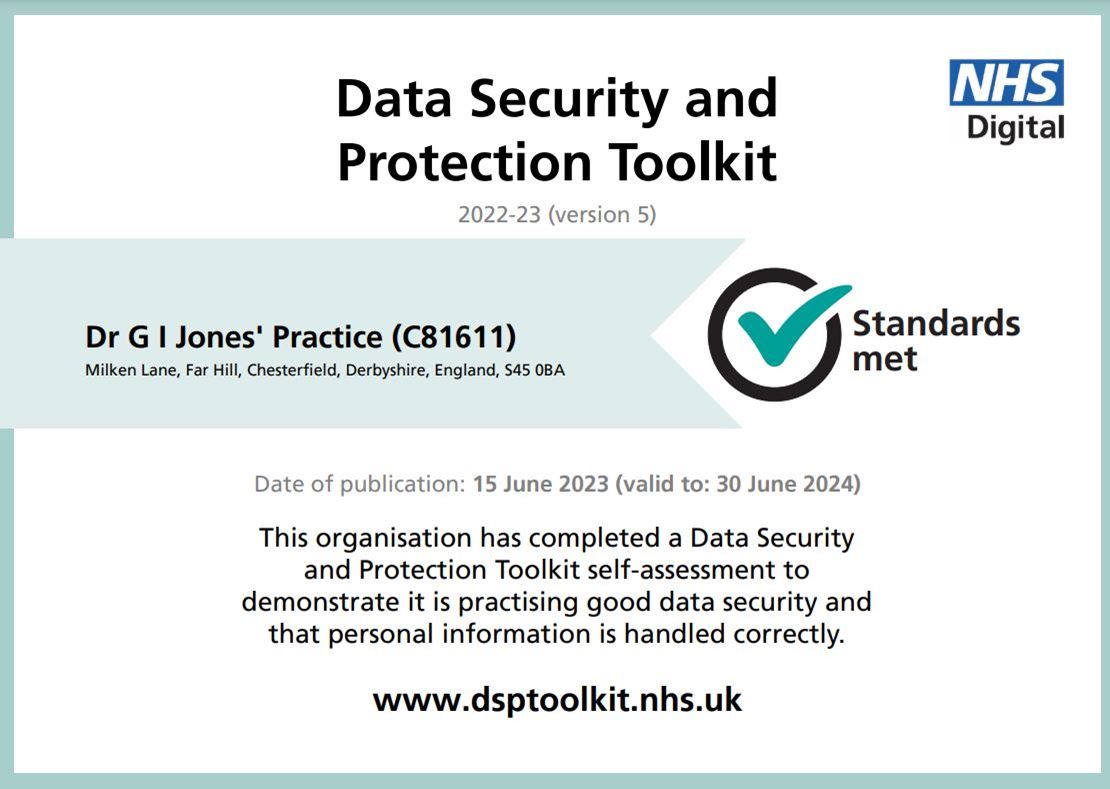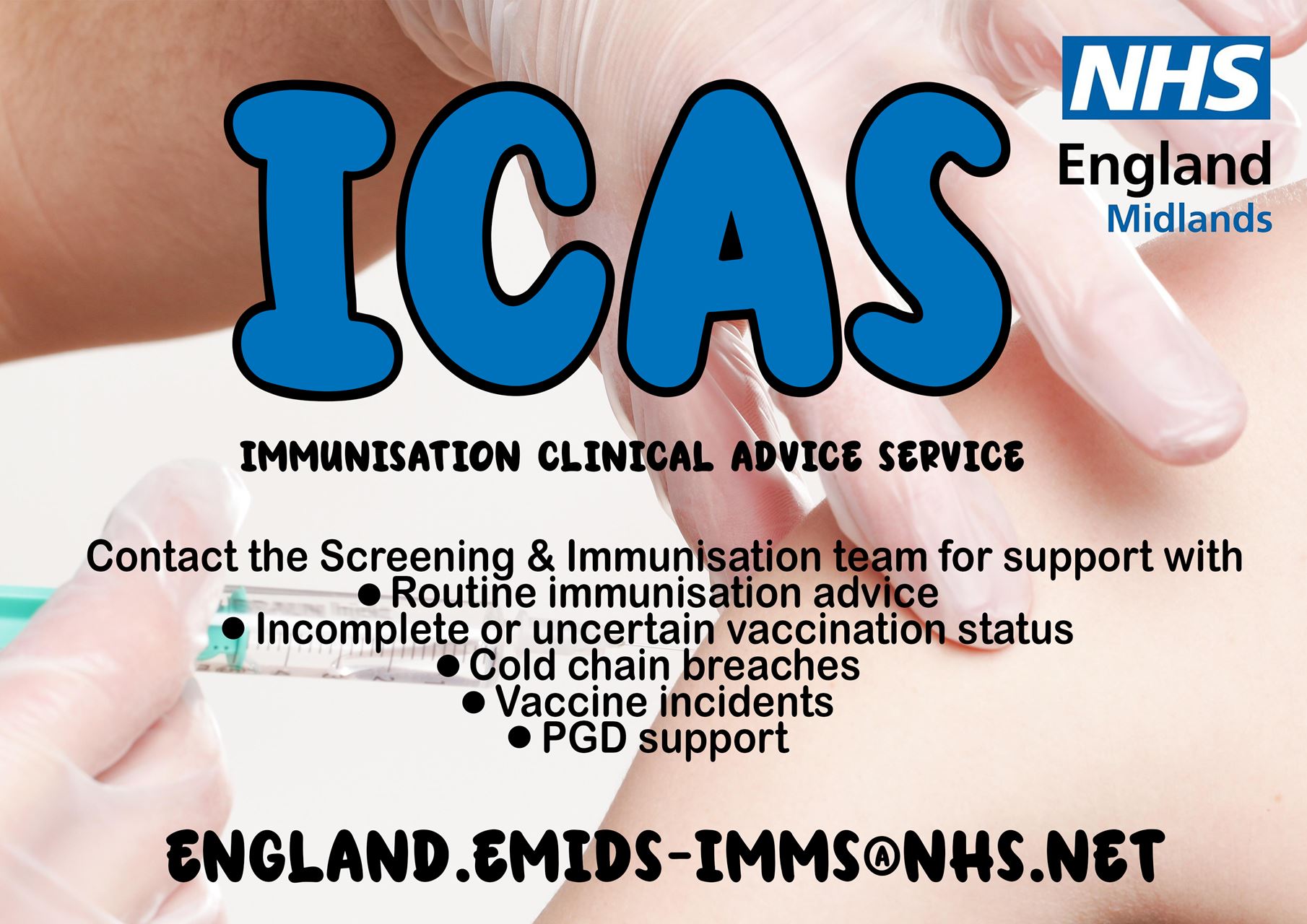 Parent and Carer Autism online drop-ins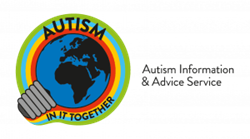 The Autism Information and Advice Service will be running parent-carer sessions and drop-ins over the coming months.

Parents-carers can use the following link to book onto a parent carer session- https://www.eventbrite.co.uk/e/parent-carer-autism-workshop-tickets-203232412617

This service is available across the whole of Derbyshire and Derby City.

More information from available from their website.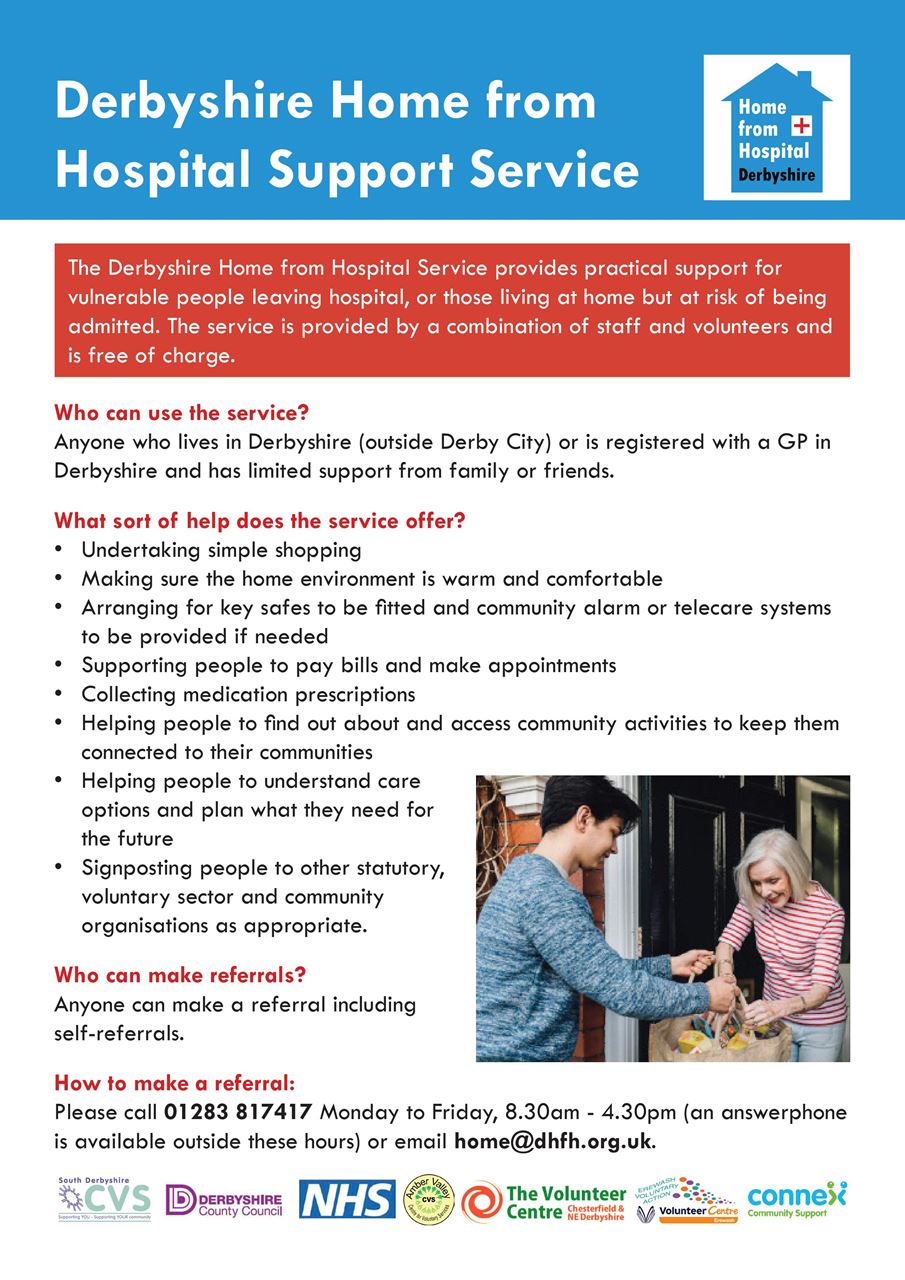 NHS App and Access to Health Records.
You are now able to access certain elements of your GP records including:-
Information about your medicine,
allergies,
vaccinations,
previous illnesses and test results,
hospital discharge summaries,
appointment letters and referral letters.
It is practice policy to restrict access to the detailed records of consultations.
You can access your GP records online through GP online services.
To get your health records online you need to register for GP online services.
If you have registered for GP online services, you can access your health information through NHS login or the NHS app.
Unacceptable Behaviour - Zero Tolerance Policy
The Practice takes it very seriously if a member of staff or one of the doctors or nursing team is treated in an abusive or violent way.

The Practice supports the government's 'Zero Tolerance' campaign for Health Service Staff. This states that GPs and their staff have a right to care for others without fear of being attacked or abused. To successfully provide these services a mutual respect between all the staff and patients has to be in place. All our staff aim to be polite, helpful, and sensitive to all patients' individual needs and circumstances. They would respectfully remind patients that very often staff could be confronted with a multitude of varying and sometimes difficult tasks and situations, all at the same time. The staff understand that ill patients do not always act in a reasonable manner and will take this into consideration when trying to deal with a misunderstanding or complaint.

However, aggressive behaviour, be it violent or abusive, verbal or physical, will not be tolerated and may result in you being removed from the Practice list and, in extreme cases, the Police being contacted.
---
Unacceptable Behaviour
---
In order for the practice to maintain good relations with their patients the practice would like to ask all its patients to read and take note of the occasional types of behaviour that would be found unacceptable:
Using bad language or swearing at practice staff
Any physical violence towards any member of the Primary Health Care Team or other patients, such as pushing or shoving
Verbal abuse towards the staff in any form including verbally insulting the staff
Racial abuse and sexual harassment will not be tolerated within this practice
Persistent or unrealistic demands that cause stress to staff will not be accepted. Requests will be met wherever possible and explanations given when they cannot
Causing damage/stealing from the Practice's premises, staff or patients
Obtaining drugs and/or medical services fraudulently
Disrespectful or offensive use of social media.
We ask you to treat our GPs and our staff courteously at all times. If such behaviour is witnessed, then patients will receive a formal warning asking them to reflect on their approach towards staff and patients, and the opportunity to alter their behaviour going forward. If this does not occur then we may be forced to consider other options available to the Practice.
---
Removal From The Practice List
---
A good patient-doctor relationship, based on mutual respect and trust, is the cornerstone of good patient care. The removal of patients from our list is an exceptional and rare event and is a last resort in an impaired patient-practice relationship. This may include isolated or persistent behaviour, such as listed above.
When a relationship has irretrievably broken down, it is in the patient's interest, just as much as that of the Practice, that they should find a new GP surgery. In these circumstances, the Patient will receive a letter outlining the situation and advising them they are to be removed from the Practice list. Depending on the reason for removal, patients will then be granted either 30 days or 7 days to find a new GP services before care at the Practice is ceased.
An exception to this is on immediate removal on the grounds of violence (e.g. when the Police are involved) where patients will be referred to the Special Allocation Scheme.
---
Removing Other Members of a Household
---
In rare cases, it may be necessary to terminate our responsibility to other members of the family or the entire household following the removal of an individual.
Where there may be a possibility that this person may attend surgery for the care of another, or that a visit is required to a residence where they may be present, this may make it too difficult for the Practice to continue to look after other patients. If by keeping the family or household registered with the Practice this may put staff at risk of further violence or threatening behaviour, then we will be forced to request the deduction of other patients because of their actions.
If this decision is made then all affected parties will be informed and the reasoning why this difficult choice has had to be made.
The data held in your GP medical records is shared with other healthcare professionals for the purposes of your individual care. It is also shared with other organisations to support health and care planning and research.
If you do not want your personally identifiable patient data to be shared outside of your GP practice for purposes except your own care, you can register an opt-out with your GP practice. This is known as a Type 1 Opt-out.
Should you wish to opt out, please complete this form and return to the Practice
Keeping Warm and Staying Active
Those with respiratory conditions are one of the most affected groups in the colder months, and lead to people needing to seek additional support from healthcare during winter. However, there is lots of simple ways people can support themselves and reduce their symptoms as well as staying healthy over this period.
Here are some tips and hints to support you over this winter.
Lung conditions can be sensitive to the effects of cold weather. You might become more short of breath and cough more as a result. It's important to be aware of this and make some small changes to prevent these symptoms worsening.
If out and about

Using a scarf around the nose/ mouth can warm up the air which prevents the cold air irritating your airways, triggering coughing or even triggering an asthma attack
Wear layers of clothes to keep warm
If its icy think about places you can exercise indoors such as supermarkets or shopping centres.
Use your inhaler medication (bronchodilators) half an hour before leaving the house, especially if the cold weather usually makes you wheezy or breathless. Make sure you carry your medication with you at all times.

At home

Ideal room temperature is around 21 degrees in the living room and 18 in the bedroom.
During really cold weather, wear warmer night clothes. This is again something too many people don't do, forgetting that their body temperature drops as they sleep.
Staying active and doing some exercise can be extremely helpful, by keeping the blood circulating and the body warm. Appropriate exercise is generally good for strengthening lung health at any time of year – if you have a lung condition, your doctor will be able to advise you of a suitable level of exercise for you.
Staying warm has become an increasing concern all over the UK with the cost of living being at an all-time high. There is support available, don't suffer in silence
Derbyshire County Councils have given grants to communities to support 'warm spaces' with the aim to provide a warm refuge for residents and their families struggling to heat their homes. See if there is a venue near you.
Community Action Derby also provide support and information for a range of cost-of-living related issues people may face over the next few months.
Keeping Healthy and Staying Healthy
Take advantage of the vaccinations you are entitled to, it's never too late, so book now if you haven't already.

Flu
Covid
Pneumococcal
Shingles (over 70's)

Avoid people with coughs, colds or Covid-19. If possible, it would be sensible to wear masks in crowded and enclosed spaces.
Hands, face, space! This is a great rule to apply during winter, make sure you wash your hands well to avoid all those winter bugs.
If you have a respiratory condition and smoke, you can help yourself by stopping smoking. People who smoke are five times more likely to get flu and twice as likely to get pneumonia. Quitting smoking is one of the best ways to prevent developing viral infections. There is plenty of help and support available in Derby and Derbyshire.
If you have a respiratory condition, you will have developed a personalised respiratory action plan with your health care provider, sometime called a RAP. This is a useful document and will tell you what to do if your condition worsens. Your RAP should be updated every year during your annual condition review.
Attend your annual condition review to discuss your condition with a healthcare professional.
Use your medication as prescribed - It's important to understand how to use the medications as this will help control respiratory conditions. The pharmacy is a great place to get support and advice over the winter. A pharmacist can provide lots of additional services such as a review of new medication prescribed (NMS Service). To find out more about what pharmacy services are available visit www.nhs.uk or visit your local pharmacy.
Make sure you have enough of your regular medicines at home. If you have 'rescue packs' make sure you have these in stock, and they are in date.
Medicines Order Line (MOL)
PLEASE NOTE THAT THIS SERVICE IS FOR MATLOCK PATIENTS ONLY AT THIS STAGE


Ordering your repeat prescription involves a quick and simple telephone call to a dedicated person who will have time to answer any queries you may have about your repeat prescription and discuss your medication requirements.
Prescriptions will be processed easily where:
Your medication review is in date
You are not overusing or underusing your medication
You have not requested extra/new items on your repeat
Once you have made the telephone call your prescription will be authorised by your usual GP and will then be sent to the pharmacy of your choice within two working days. Please then allow additional time for the pharmacy to get your prescription ready for you.
There will be some instances in which the MOL will query your medication request with us by sending us a task. The following are examples:
Your medication review is overdue
You have requested something not on your usual repeat, for instance past medication, new medication recently issued but not on repeat or medication never had before
You have repeatedly not ordered some of your usual medication on repeat
Please ring 01246 588 860 8am-4pm Monday to Friday to use the service.
Due to an increase in COVID cases we are now again encouraging all our patients to wear face masks. Many thanks for your co-operation.